About Harlow Motors
We provide fast, friendly and cost-effective tyres, car servicing , MoTs and exhausts in Harlow.
Our business has grown steadily over the last few years based on our reputation and repeat business. Most customers who come to us once come back again, and many of them recommend us to their friends.
Harlow Motors and the Harlow community.
We are a Harlow business, with a Harlow customer base, and proud to be part of the Harlow community.
We're happy to give something back, and often offer Harlow based clubs and societies raffle prizes and other free gifts.
Your Welcome
We do understand that getting your car repaired or serviced, tyres or exhaust fixed, or MoT done is something you do because you have to, not because you want to. Therefore we make it as friendly, welcoming and straightforward as possible.
Whether you phone or call in person you will talk to a friendly, experienced reception manager. We'll talk you through the options for your car, and make sure we find the right choice.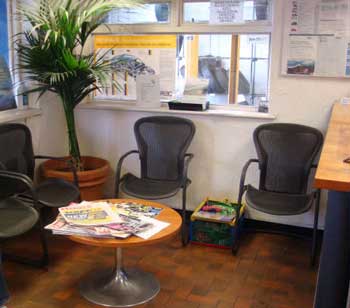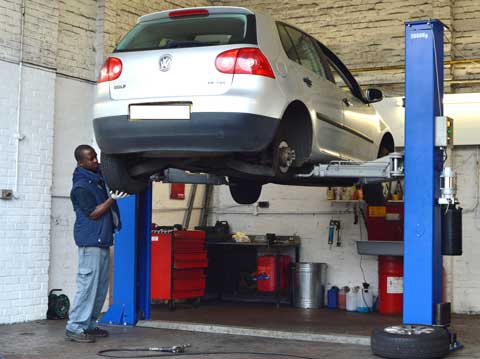 Our technicians
We take pride in our car technicians, and they take pride in us, and in the work they do. All our mechanics are trained to very high standards.
We make sure that they understand the reason they work for is to look after our customers and their cars.
Whether it's a simple job, like an MOT, a routine job, like a service, or a complex job like a repair, they will work hard to look after your car. They will also be polite and helpful, and happy to answer questions.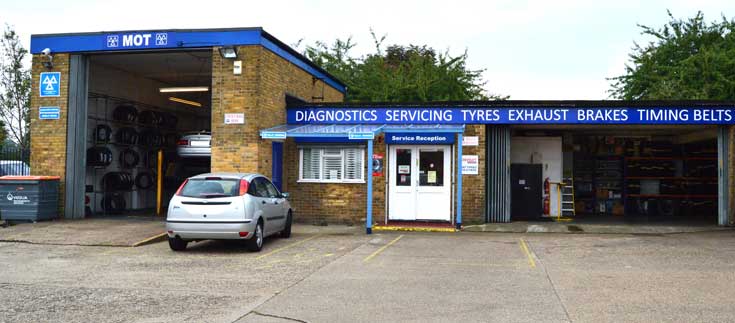 Our Location
We're based on Perry Road, close to the Stape Tye shopping area. Which means that while you are waiting for us to sort out your car you can shop in a discount supermarket, or ejoy a coffee and a cake, or have a burger.
Call 01279 445858 for fast, friendly and cost-effective car servicing, MoTs, exhausts and tyres in Harlow