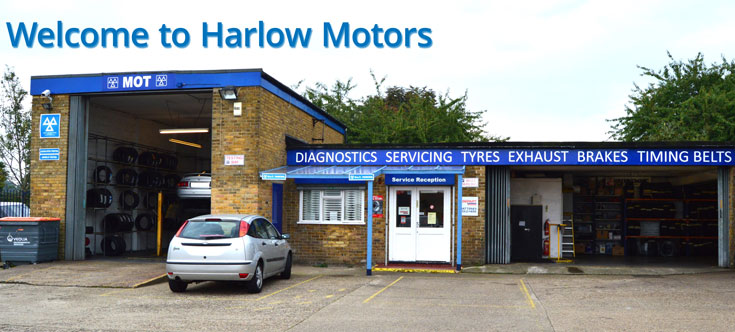 MoTs, Tyres, Exhausts, Servicing and Repairs from Harlow Motors
Harlow Motors do exactly what it says on the tin : we look after cars and vans in Harlow. We look after your car, and we look after you. We provide tyres, MoTs and exhausts plus car & van repairs and car & van servicing.
We pride ourselves on offering a honest and professional service at competitive prices at our friendly local Harlow garage.
We are registered with The Motor Ombudsman, the motor industry's fully independent dispute resolution body.

The Motor Ombudsman.
Car & Van Servicing
Our menu based servicing makes sure you know exactly what you're getting for your money. We never try to sell you more than you need.

MoTs in Harlow
We make getting an MoT as quick and easy as possible. We offer very competitive pricing for MoTs in Harlow - just £45.00.

Servicing your car with your franchise main dealer? Save money with us!
There is no reason to keep on paying high prices to service your car with the dealer who sold it to you when it was new. A service done by us is just as good and is much cheaper. We use the same quality parts. Our service maintains your car's dealer warranty. We tell you exactly what we will do, and exactly what it will cost. Learn more here.


How To Find Us
We are located on Perry Road in Staple Tye, just off Southern Way, at CM18 7NF.
Perry Road is the turning by the BP garage.

Opening Hours
Our friendly local Harlow garage is open:
Weekdays: 8:00 am to 5:00 pm
Saturday: 8:00 am to 1:00 pm
Sunday : closed