Car Exhaust Problems Solved.
Fast and Friendly Service
Harlow Motors is a friendly and helpful local garage that's built it's business on satisfied customers coming back to us time and again, and recommending us to their friends.
Come and try our fast and friendly service for yourself.

Why Harlow Motors?
Harlow motorists choose Harlow Motors, because we offer :
excellent prices on exhausts
wide range of exhausts in stock
fast, expert fitting
friendly, helpful customer service

Quick and easy
We understand that having to get your exhaust fixed, especially at short notice, is a problem and an inconvenience. That's why we make the process of getting your exhaust fixed as quick and easy as we can.
We provide a comfortable reception area if you want to wait with you car while we fix your exhaust. Alternatively, we are close to the Staple Tye shopping area, which has a range of shops, cafes and takeaways.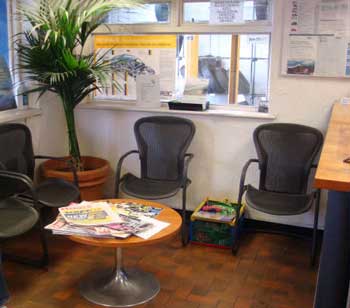 Better Safe Than Sorry
Our exhaust checks give you peace of mind. If there is a problem with your exhaust we'd far rather you found out about it at our Harlow garage, than when you're stuck on the motorway.
Remember, a noisy exhaust today can be a failed exhaust tomorrow. A new exhaust may be cheaper than a recovery off the motorway.
Harlow has lots of speed bumps, and these can damage your exhaust. If you're concerned, let us check for you.
Is your exhaust getting a bit noisy? It's best to have it checked. A quick repair might be possible, which is better than leaving the problem to get worse.
Don't let a small problem turn into a big crisis : let us check your exhaust and tyres today.
A Noisy Exhaust is No Joke.
A noisy exhaust is anti-social, and also possibly illegal. The police can take action if your vehicle's exhaust silencer doesn't work or if you're driving in a way that creates too much noise. Better safe than sorry.
Have you bought a second-hand car, and it sounds a bit noisy ? Possibly the exhaust has been modified. Some drivers love to make people's heads turn with a noisy exhaust.
This is anti-social, and also illegal. It's illegal to modify a car exhaust after it has been 'type approved', that is, checked to ensure it meets environmental and safety standards.
Simply call 01279 445858 today to solve your car exhaust problems.